So I though I would post some before and afters of the office. The office doesn't have all of it's furniture yet but I've got the 2 largest peices and I just couldn't wait to share it. We have yet to get a new mesh office chair and 2 accent chairs by the mirrored table. Here is what the office used to look like: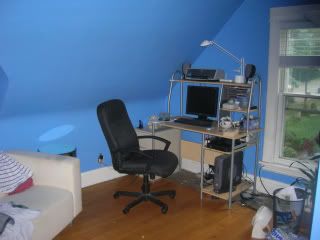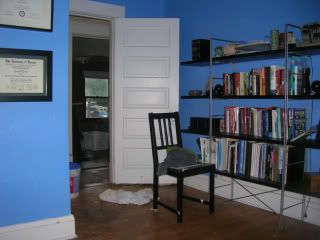 And now with the new desk and bookcase: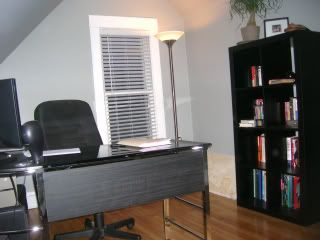 There is the full view from different angles. The L shaped desk makes so much more sense considering the slopes in the ceilings. Also this bookcase is so much better because the other one was WAY too big. These are the accent chairs that I am considering:
The cool thing is that these chairs could also be extra seating for our dining room and would flow with the rest of our color scheme. Then once we get up the art work and all I think it'll be looking great.