Lucky for me I got my camera back last night. So I thought I would give all of you a sneak peak at the stairs and some of the work we have done around the house. We are not completely finished with the stairs, but we are binished with most of the molding, windows, baseboards, etc. Here is your teaser photo:
It looks sooo much better.
We still have some of the molding to put back up and some painting to touch up but just look at that color and finish on the wood.
We've also been stripping wood with refinsher in in the dining room.
Here is a before and after: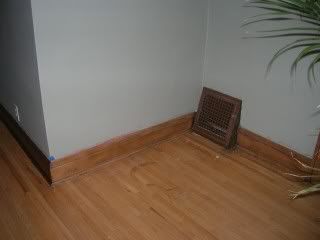 I spray painted the heat grates. They were a lovely brown before and I sort of antiqued them if you will. I didn't want to spray them silver so that they stuck out like a sore thumb yet I didn't want them to blend right into the wood. They almost look brand new.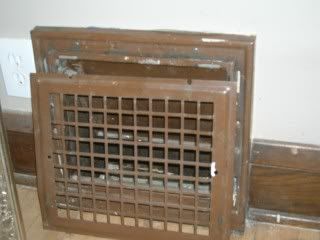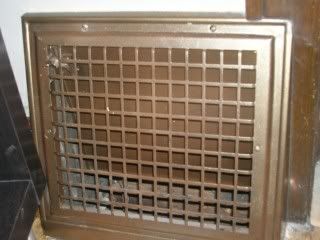 It's sorta tough to tall but it makes a difference.
And finally- our newly inulated/ sheet rocked guest bedroom: