So the contractor for the stucco repair has completely screwed us. He is a nice enough guy but always promises and never follows through. He asked for the remainder of the money before the job was finished. Now I know that is a big no no to pay someone before the work is finished, but he said he would be finished that day. Before the work was done he packed up and left. I told him to come back and we went over the areas that were missed or I wasn't satisfied with. He agreed they didn't look good and said he'd be back the next day. It's now been two more weeks. Wow! He promises and then never comes. His friggen ladder is still in my yard too. I'm filing in conciliation court this Friday if it's not finished. What a HEADACHE! NEVER use Andy Holloway!
On a lighter note- check out our completed fence!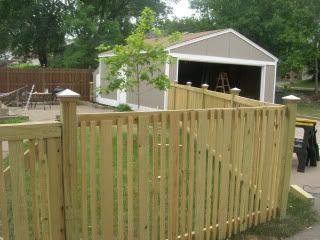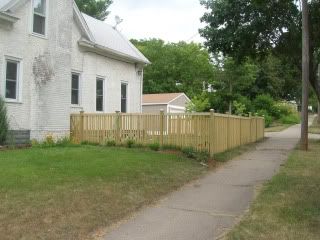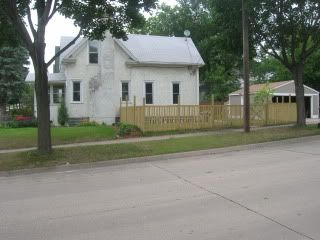 I l0ve the stainless steel post caps. Now we just need to find the right shad of taupe for the house. The garage color is not what we were looking for.
The garden is looking great! I'm so happy I had somebody design the landscaping for me!