I, again, must apologize for my lack of updates. Going to school and working full time makes for a pretty hectic schedule. The basement has been refinished and our last major interior project was just completed... The kitchen. Quentin Jack hammered the tile floor. We did all of the demo and prep. Our kitchen was out of commission for about 6 weeks. We had someone install the cabinets and tile. We didn't want any imperfections. Well, it turned out pretty darn amazing if I do say so myself.
Here are some before photos. We had just pulled removed the tiled floors.
And here is the after. Considering I am posting these online you would think that I would have cleaned the kitchen first... Nope.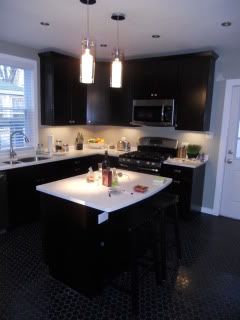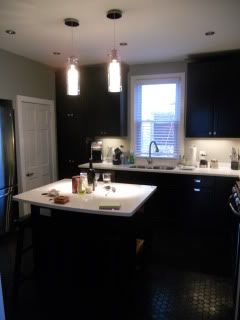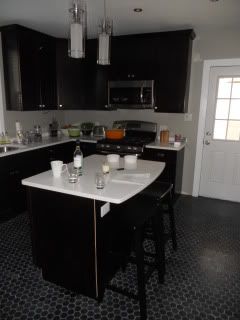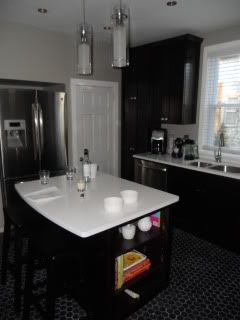 What do you think?! We went for black travertine flooring. I like the hexagon look. I think this tile is classic and timeless. I didn't want something that was going to feel outdated in a few years because it was too trendy. We tried to stay true to the craftsman style of the house. I hate when the integrity of a house is compromised. I feel like the kitchen now matches how nice the rest of the house looks. It was a long 6 weeks! We are so happy we don't have to live in dust anymore!
The last project we have to do is the upstairs bath. Of course there are other projects we'll be doing. We are thinking about doing a tin roof in the near future. I'll try to do some updates this summer on the blog. The best thing about all of this is that we stayed on schedule. We always set goals for every project and met them. I can't believe we've already been in this house 4 years! Time flies.