Everyone who has or has had hardwood floors throughout their entire house knows how frustrating it can be to constantly mop a floor. I mop, then I sop everything up with a towel, the towels filthy, the floors never really get all that clean. Well, I found the best thing in the world.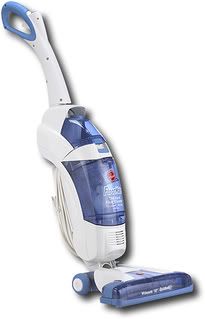 The hoover floormate works sooo well! It has scrub brushes that spin and then it sucks all of the water up. I am in love with this thing and can't wait to get home to clean more floors. Hahah.
We are almost finished with sanding and mudding in the 2nd bedroom. We should be priming by this weekend. It will be nice to have that room back. Everything is sort of everywhere.