Here are the photos of our new bathroom! I just bought that shower curtain and I'm sort of not feeling the flow. Should I return it and just go for a plain white shower curtain? I need some opinions here!
Here is a photo of the lovely purple that used to dominate our bathroom. I guess I've got some touch up to do.
Another angle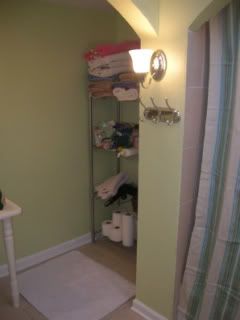 New lighting! I'm thinking that mirror needs to be flip right side up.
So what do you think?
Here are the photos of our landscaping! For the larger photos, just click to view the entire picture. Doesn't the bedlining and mulch make it look so much better? We still have quite a few
more plants to add (that's why the mulch doesn't come all the way up)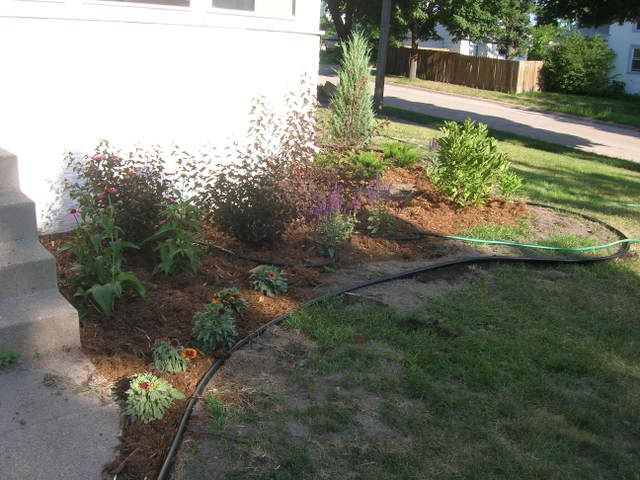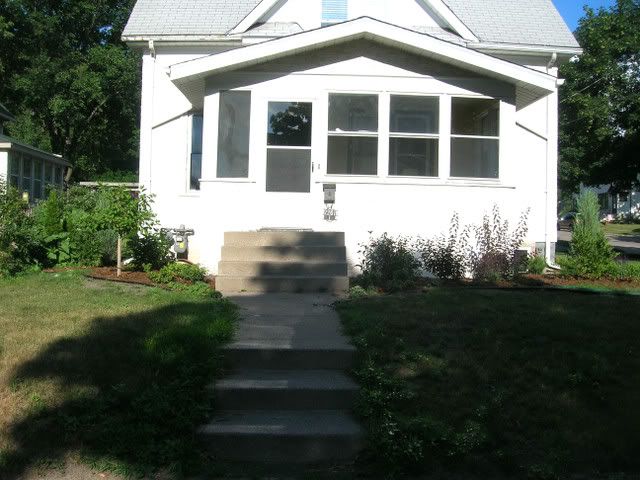 If you scroll down you can see just how much it's grown since May.
If you scroll all the way back to January you can see the weed bushes that took over our landscaping. My we've come so far in such little time!