I am so pleased with all of the progress we made over the weekend. For starters, I have been dying to get some furniture in the front sun porch, seeing as though it's pretty much useless without it. I went down to Target to check out this set that I've had my eyes on for the last 2 months and to my surprise it was 10% off. Not only that but I had an additional 10% coupon plus I got another 10% off of the love seat. Total I saved about $80-$90. I just had to yap about it because there is nothing better than getting a good deal on something you love. Good thing I waited! The only bad thing is that now I want to begin redoing the front porch.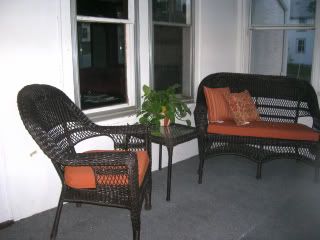 Onto the big projects. We finally started removing the huge weed bushes that have turned into trees. We removed 2 big bushes/ roots by digging down and using the chainsaw. I'm hoping the bushes don't grow back but I guess we'll just have to attack them as they come. It's already made such a difference by removing them.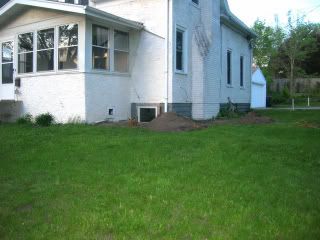 We got the landscape design back from the lady @ Indigo and she did an amazing job. We will hopefully begin planting our trees and shrubs 2 weeks from now. There weren't any hostas in her design so, to use of what was already in the yard, I planted a row of them on the side of the house that people don't really see. We also planted 2 trees, one to the right and 1 to the left of the driveway. Everything is really starting to look nice.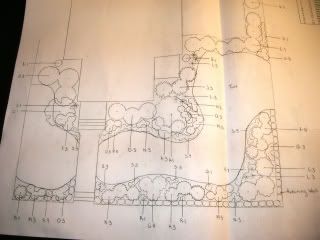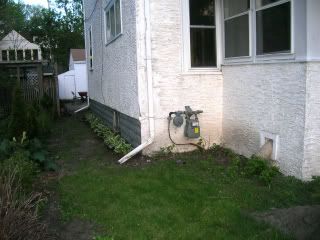 The two little white sticks are the new trees
On top of all of this, it was my nephew Luke's 4th birthday today. Nothing like a child growing to make you feel like you're really getting old- or just growing up. Ok, getting old. My nephew and neice are so cute! Why can't they live a little closer.
My baby and I.