The stair are complete! The trim is back on the baseboards and it all just looks amazing. I am so happy this is complete, and what a great result! We also got our Christmas tree up. It still needs a skirt but I'm having a tough time pay $40 for something that will probably just get peed on. I think we may just use pee pads for a skirt this year ;)
There is a little dust on the stairs from putting the trim back up.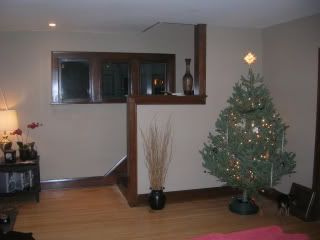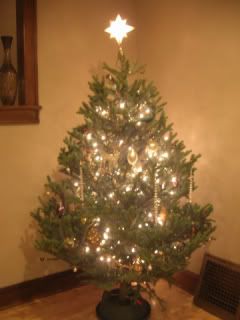 Doesn't it look great? This will be my last post about the stairs I just wanted everyone to see the photos of our victory one last time- complete! Oh yeah, check out my favorite comparison yet.
What a difference!