I know, I know... It's been a really long time since I've posted anything on here. I am happy to announce that we got the floors refinished, the lights installed and new furniture in our living room. It's been a long haul, but here it is.
Firt we had the floors refinished by Arnes floor sanding (the same guy who did oiur upstairs floors. He did an amazing job! There were really deep scratches and plenty of marks. He did the best he could and I'm really impressed with the results.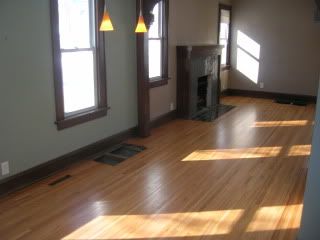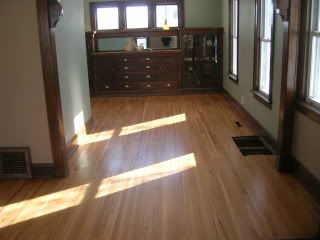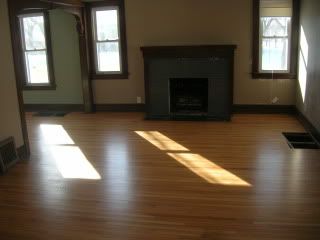 Then we finished th ekitchen lighting. The repair and sanding is almost complete in the kitchen...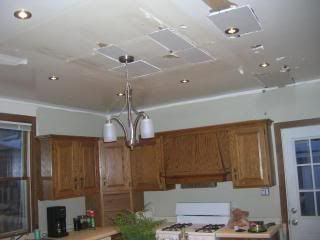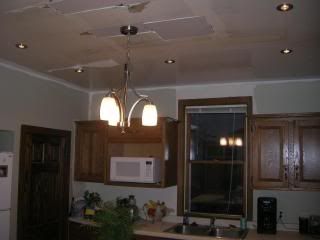 And finally... Here is the amazing new furniture.
I got a new signed print and a mirror above the fireplace. It's finally starting to feel like a home. I LOVE it! To go with the theme of the house I am going for a transitional vibe. I think this firnture fits it well.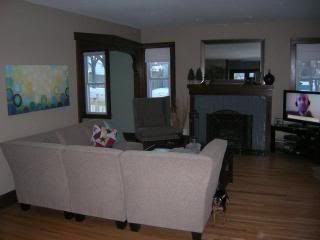 It just wouldn't be the same without the fireplace or furniture. I am going for Charcoal drapery and rugs with turquoise accents. Let me know if you have any greta places for nice drapes that are inexpensive. I'm sure I'll be stuck with Pottery Barn. What do you think of the progress???