Last weekend we got quite a bit done. We pressure washed the garage, did some more finishing touches on the fence. We still need to cut down the posts and put some stainless steel caps on. It's going to look sharp. Then we're going to stain it a really dark ebony color.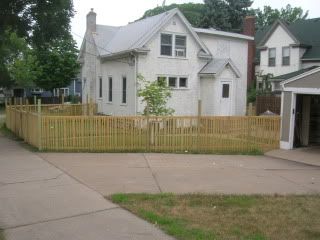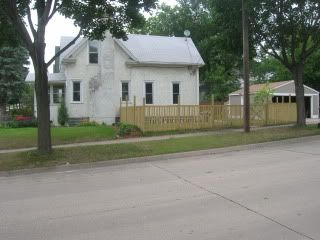 Oh yeah, our stucco was finally repaired too. He just has a few more touch ups that weren't up to our standards and then we can paint!
On Sunday I decided to go to Home Depot and find a new color for the house. There is an inspiration house that I love in the Kenwood neighborhood so I tried to match the color as close to that house as possible. On Sunday I picked up 2 gallons of paint and painted the garage. The trim has yet to be painted white but it should give you an idea of what our house will look like when we are all done.